Nestled on 5 1/2 acres of land, Maple Creek Bed & Breakfast is a relaxing country getaway close to a big city….the best of both worlds! Well-suited for both large and small gatherings, we would love to help make your occasion a special one. Romantic weekends, weddings, family reunions—the Maple Creek staff would be happy to receive you and your party.
Upon entering Maple Creek, your eyes will be drawn to the magnificent crystal chandelier hanging above the kitchen. Having originally come from Germany, this chandelier was once part of a trio of chandeliers. Unfortunately, this is the last chandelier still intact, but we are blessed to have come into the ownership it.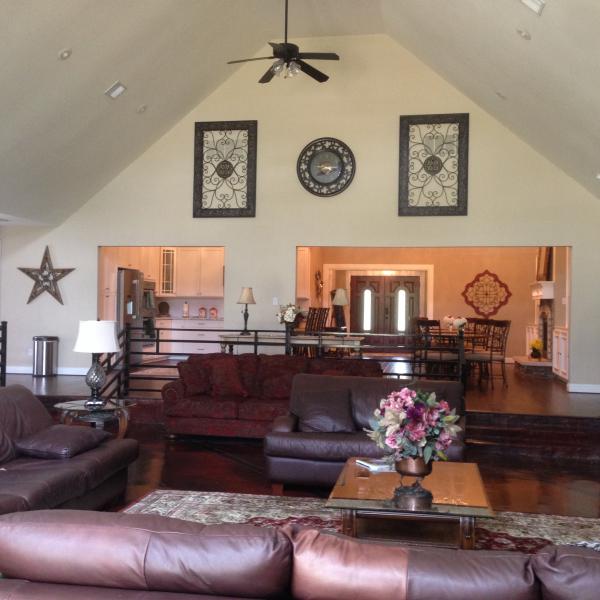 Whether you made a reservation online or in person, you'll be escorted to the suite that you will call home for the duration of your stay. Regardless of which suite you reserved, each one comes equipped with a flat-screen television with a Blu-ray player, a mini fridge, a hair dryer, ironing board/iron, bathroom toiletries, and check-in snacks.
Maple Creek B&B has many activities available to help make guests' stays relaxing and entertaining. Outside, a saltwater pool is ready for swimming, with sunscreen & extra towels available upon request. In case you forgot your swimsuit, no worries! The rest of the Maple Creek property is just as fun. Enjoy sipping a cup of coffee or read the newspaper on the patio, or take a stroll around the property! On the way to the pond at the back of the property, you'll find hammock opportunities as well as various flora and fauna that are guaranteed for a good picture or two. You may even get to see some of the deer, rabbits and birds that call our property home!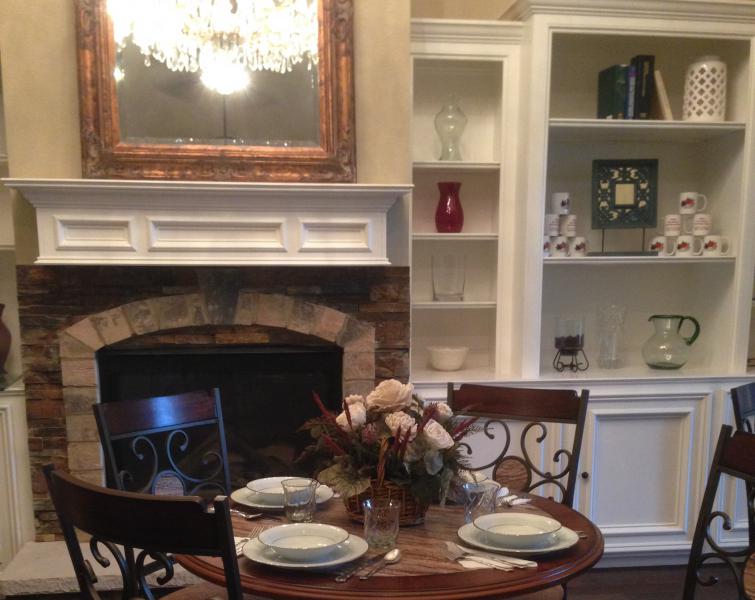 If indoors activities are more your style, Maple Creek's game room is prepared to offer air-conditioned fun. Complete with a pool table, foosball table, and ping-pong table, there's sure to be something for everyone. Don't forget to visit our large selection of board games or puzzles, not to mention our huge video library. Action, romance, oldies & new releases….borrow your favorite and enjoy watching it in your suite for an evening of relaxation.
Whether you decide on kicking it back by the pool, or chilling in the air conditioning inside, any vacation, no matter its length, will be remembered as having been spent at Maple Creek Bed and Breakfast.
Beds, Breakfast & Memories….we make all three at Maple Creek B&B!!